Diros Caves
The caves of Vlychada Diros of Mani are one of the most enchanting parts of the planet. A miracle of nature that you can enjoy in the area of Mani even if you are not a cave lover.
Their name, Vlychada, stems from the sweet waters of the area called Vlycha. Since 1900 the locals knew their existence, but no one dared to discover their inner beauty until 1949 when John and Anne Petrocheilos began their full exploration. The interior of the cave enchants every visitor with its snow-white stalactites and stalagmites. Close to the sea surface we find the unique entrance of  the cave once all the old entrances have been closed. Until 1960, 1600 meters had been mapped, while its known length nowdays reaches 14 kilometers.  Its diameter is half a meter and that's why it should be avoided by claustrophobic individuals.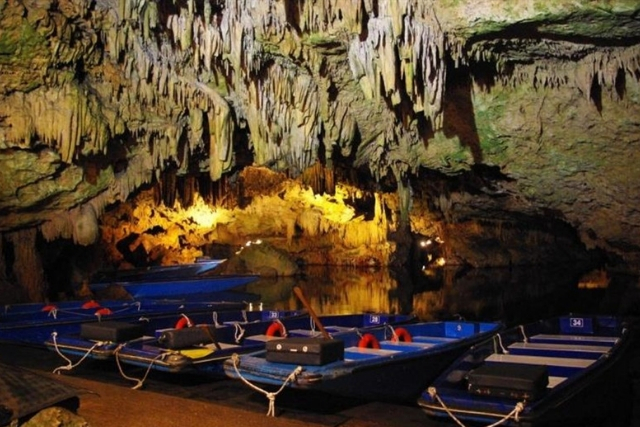 It is worth mentioning that in the cave there have been found fossilized bones of lions, panthers, hyenas and very important anthropological finds that are housed in the museum at the entrance. Apart from the enchanting cave, the trip alone will fascinate you. 45 minutes of incoparable beauty and fairytale are waiting for you. From the very first room where the stalactite "Kaktos" (Cactus) and Poseidon's mantle stand, you will understand that something special is waiting for you here. After a short walk, you will reach "Nekri Politeia" (Dead State) and the "Stiles tou Hrakleous" (Heracles Columns). The amazing trip will continue with even more fairytale stops such as the "Dasos ton Foinikodentron" (Forest of the Palm Trees) and the "Diadromos ton Thavmaton" (Wonderlands Corridor). We leave the rest for surprise to preserve the magic of the trip.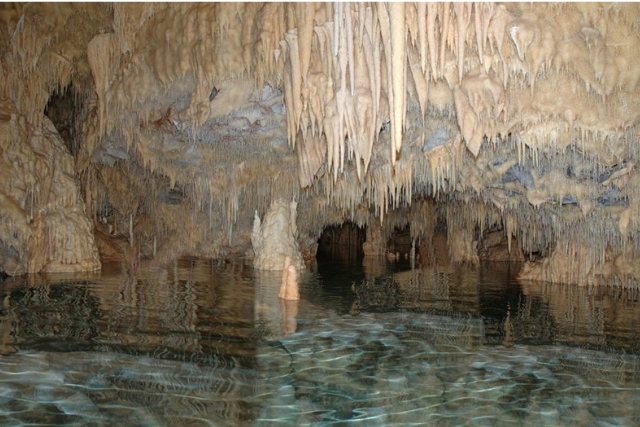 It is noteworthy to say that the fabulous Diros Mani Cave does not cease to be another cave that wants the necessary attention thoughout the visit. Our hands are in the dinghy and we always listen carefully to the boatman and watch our heads and those around us. In conclusion, the cave is a top tourist destination and will ofer you an unforgettable experience of life.